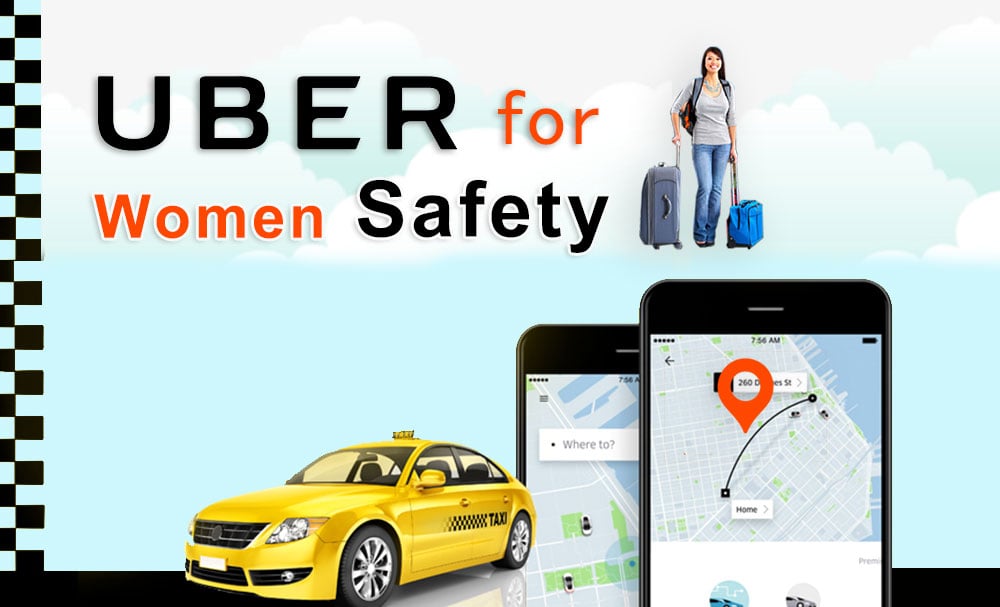 Uber is a technology platform. The main purpose of the development of the uber app is to connect drivers and passengers directly using smartphones. Using the Uber app, request a ride with all the information about the driver with whom we take a ride.
Uber app is developed on the basis of location that makes booking on demand. It provides convenient and safe services.
Uber app with new features for women safety
1. Share your ride info with your contacts
In Uber, you can share your ride details with your contact list up to 5 people with all the information about your ride, which includes driver name, car number, the location of your car, License plate, and live GPS tracking in real time. and can act as an early warning if something goes wrong.
2. Get a carpooling with a woman
The main focus of this feature is to request the driver for carpooling exclusively with women riders. Through this carpooling one can share their ride with others who will pass through the same direction or destination by that we can share the fare accordingly. The top apps using this feature are Orahi, SRide, OlaShare, etc.
3. Request a Women driver
In Uber, We have a genuine feature implemented in Uber for the woman. You can request for women driver with their profile. This feature is mainly implemented to focus on safety purpose of a woman which helps you to stay protected with a verified profile of woman driver before committing the journey. The government asking taxi booking companies to implement this feature for woman safety.
4. Uber Panic Button
Uber allows you to call to police in emergency cases through SOS. In this, you have a shareMyETA option which is an enhanced feature, known as " Panic Button". When you click this button it acts as an early warning, this means something has gone wrong.
5. Travel with special facilities
Uber helps you to travel with comfort all the way with the real safety and security. Here we mean, a woman can travel with their kids or who are handicapped or sick for a special arrangement in the journey. Of course, you can demand a women driver too.
Hope this uber feature helps a woman with the comfortable ride on the go.
As technology is growing day to day, Taxi booking apps are making sure to help in every way for a safer ride by analysis the risk factors with the help of mobile technology to reach easily to every specific customer.


Krify has a full technology stack and experienced team for developing uber similar mobile apps with all the user-specific options those who want to provide their taxi booking services with the best offerings around the city. Meet our team to fulfill your business requirement. We thrive for good customer engagement!