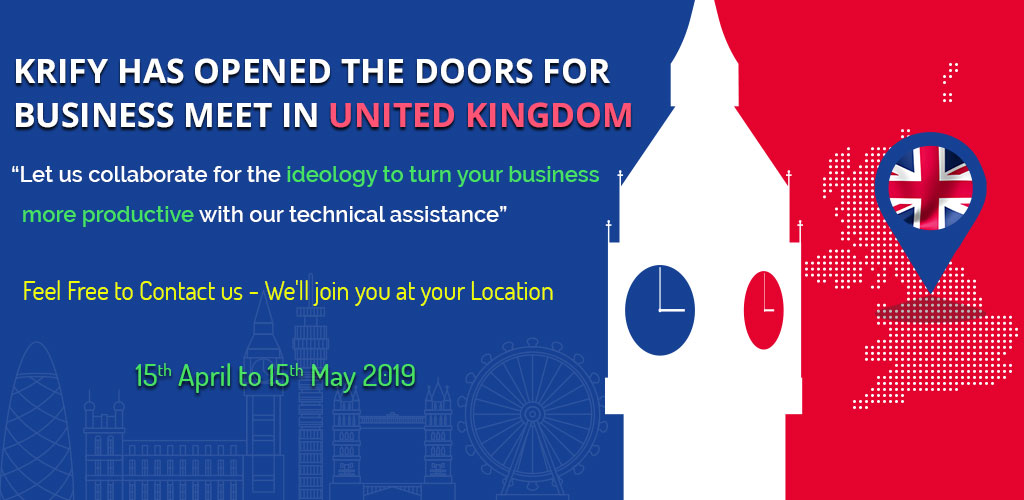 The forthcoming customer loyalty program of Krify business team is creating a way to meet our clients and the thriving businesses those who marked to make something great. The primary objective of this trip is to strengthen business relations with existing clients and also build new ties and partnership with the upcoming clients to know the exact perspectives of the client's requirement.  We also showcase our updated tech skills in various areas of development expertise which has already helped clients in many aspects to add value.
Krify Software Technologies is programming the face to face synergy with every entrepreneur belonging to small, medium and also for startups to seek how emerging technologies can boost their business. The team will expose the potential of the business, technologies consulting, digital design and marketing.  
Schedule: 15th April to 15th May 2019
The Development team will discuss various factors to overcome the hurdles in multiple areas like:
During this trip, our team would meet existing clients and the businesses who are looking to have a consultation as per their availability. The main motto of this trip is to understand the fresh perspective of UK entrepreneurs and assist the UK entrepreneurs with our creative and unique solutions.
Our Krify team is looking forward to offering clients competitive, industry-aligned solutions and service delivery. Talk to our team to accomplish our strategic business heads to put forward your business requirements and challenges.
Make time to meet our team!!!!