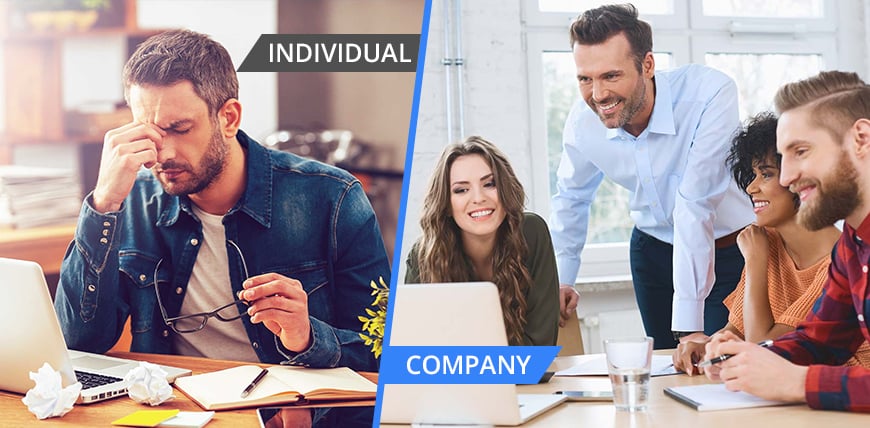 When you realize that you have a great product idea, then you must make a decisive choice: Who will you trust to bring your idea to life?
Let's start with a very basic question: Do I need to find the right person or do I need to find the right company? You have a lot of options. Matching your business needs to the right development choice will get you the right work. Hiring right developers is a critical decision for any project, regardless of app's type and size.
One of the most notable differences between a mobile development firm and an individual developer is the fact that the development companies has a team, whereas the individual developer does not. Because of this, development companies have a broad range of resources and expertise at their disposal that they can utilize to produce not only an effective end product for you and your business, but also to offer continued management services.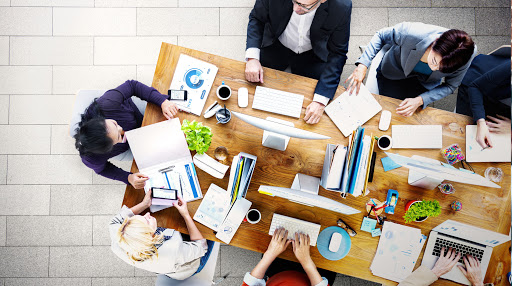 The most common reasons in hiring an individual developer for development is to try to save money. But the fact is that, hiring an individual developer to your software development isn't very cost-effective at all in the long run. Infact, individual developers cannot be less-expensive at all. It is hard to keep expenses less without shared resources. Maybe, your idea will get all the attention of a developer but how the experience, skills and creativity of an individual can be compared with a group? Individual developers have limited resources and have not worked on several projects of same kind and thus expertise is limited too.
For example consider any purchases, when you buy or shop brands you pay more but what you are paying is not only for the product, you are paying for the guarantee and quality as well. The same applies for a development company. You are going to pay a little more, but the output you are going to get is a polished world class application code that has customer service standards and best practices.
A software development company is a team of professionals that usually consists of passionate designers, developers, project managers, Quality Assurance team and offers professional full-cycle services from consulting to product maintenance.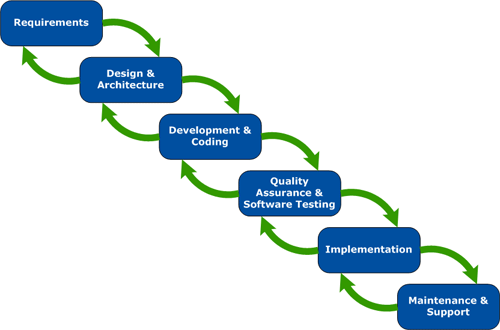 When choosing a company, the whole project goes through a systematic software development process. Each step involves professionals of their fields who have worked for several years in the industry and developed on tens of same kind of projects.
Software development companies are constantly evolving and improving; they are aware of current software trends and new programming languages and can provide up-to-date solutions.
If you choose to rely on an individual developer for your development needs, you will likely have to hire multiple individuals in order to fill each separate role, which can be risky and you need to do the management of all the resources. A well-tuned development workflow will never fail to meet deadline.
From the above points we discussed above it is quite clear that, by hiring a development company  you will get a professional application that will Churn revenue with a proper marketing plan. It is always a good to hire a company with team of professionals working for you, rather than hiring a single developer.
It is recommended to hire an individual for certain tasks but for complete project implementation and if you are not ready to compromise on quality, hiring a development company is always the best and right option.
Being a complete IT service providing company, we at Krify assure that your requirements are properly converted to polished application with our highly proficient developers that matches your total satisfaction.
Contact us  if you are looking for any app development, support or maintenance services.