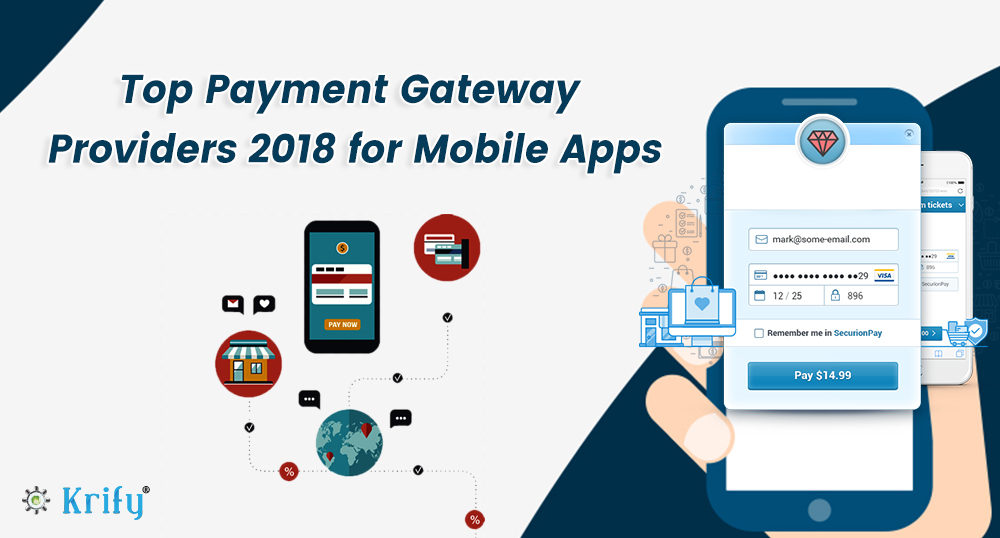 We are living in a world where online shopping plays a vital role where people can shop anything from anywhere. All this happened due to the rise of e-commerce business solutions which have become the trend of the day. As now all countries are more matured and we are now out of kings ruling style. We do have a freedom to pay and buy anything.
Today's first question when we think of online business or an e-commerce business setup, How can I handle the financial transactions and logistical deliveries? Here we have an answer, Share us your idea and little information about your business. We will provide you with an ultimate web and mobile solutions for smoother and seamless transactions.
In the current article, We would like to brief you about the payment gateways to deal with your business over online. You may be puzzled with a lot of payment gateway terms and conditions. Let us understand first what is a payment gateway? How does a payment gateway help to collect payments? How does this payment gateway integrate with mobile apps? Followed by the best payment gateway to integrate with mobile apps for your business.
Let's start with understanding,
What is a Payment Gateway?
A payment gateway is an e-commerce service that processes the credit card/debit cards/net banking payments. These gateways facilitate all the permissions and take care of about the various banking terms to deal with user transactions as well as facilitating important information among the payment portals. All these will happen through the power of web-enabled mobiles devices or websites with the fore handling front of payment processor/bank.
How does a Payment Gateway help to collect payments?
In the case of local or international transactions, Such as air travel ticket booking or for shopping a dress online through a mobile app or website. On the functional part, all process will go smoothly through the verified process that helps you to collect the virtual money. Right payment gateway helps you to accept the payment with user obeyed terms as per the electronic statements for any purchases.
How does this Payment Gateway integrate with mobile apps?
Whether it is a travel app or a fashion app, you need to accept the electronic payments for any purchases. It is a bit critical to have a payment processing gateway that runs smoothly within the mobile app.
Working of the Payment Gateway
When the customer visits the e-commerce app in mobile and adds the selected product to the cart, the cart gets linked with the payment gateway like PayPal, Stripe, WorldPay and etc. Then the customer will be asked to enter the bank details in the mobile app form which is then directed to the payment gateway. In the backend, the gateway encrypts the data and sends it to that bank which is associated with the card. The bank will then validates the request with the help of the payment system and compares with the cost of purchase. On approval, the bank issuer sends the authorization card to the seller. In the end, the amount will be debited from the customer and credited to the seller in a defined time period.
Things to consider for a Payment Gateway integration in Mobile App
Payment Gateway integration in a software application that requires to be stored on a server which needs to handle the increase in technical requirements. The most important thing to making sure that the payment gateway is compatible with the programming language used in your app, these programming languages are used in the development of mobile or web application basically they are as follows.
Java
ASP or ASP.NET
Perl/CGI
PHP
Visual Basic .NET
Node.js
Curel
Here's a list of essentials for effectively adding a payment gateway features in your Android or iOS. Basically, the integration of payment gateway may vary depending on the type of gateway SDK we choose to integrate with the mobile app.
 Seller Account Type
                  It refers to the online account that holds the payment for a while until being processed by the payment gateway. There are two types of seller accounts
Dedicated account
Aggregated account
Payment Gateway Provider
               Through which the payments will be done. This act as a mediator between the seller and the customer. There are a lot of payment gateway providers for mobile apps. We discuss in details about the provider of payment gateways below.
Top Payment Gateway providers of 2018 to integrate with Mobile Apps
There are many payment gateways that krify deals and here is the list below each in detail.
International Payment Gateway list
Integration of PayPal Payment Gateway:
                  Paypal is the one among the big names that have a global impact. It accepts both credit and debit card payment. It is user-friendly and has the largest number of active users and is available worldwide. It integrates with a large number of shopping carts. It sends links to the customers thereby imposing more on sales.
Integration of Stripe Payment Gateway:
                  Stripe is a full-fledged finance management tool that is equipped to handle major business essentials. It supports and processes online money transactions with high security. Stripe sometimes considered as the autopilot of billing owing to ability streamline and automating payment operations. For instance, if a customer cancels his/ her subscription halfway, the stripe will bill the amount that is legit for the last period.
Integration of Braintree Payment Gateway:
                    Braintree is owned by PayPal. For most of the credit card transactions are done using the Braintree in PayPal.
Integration of 2checkout Payment Gateway:
                       One with instantaneous and prominent gateway solutions from the US that enables mobile and online payment for all kinds. It has a very strong and secure digital wall.
Integration of Sofortbanking Payment Gateway:
                       Sofortbanking is a direct credit card transfer services that operate within the security standards of online banking. It is certified by largest German quality and security institute.
Integration of Remita Payment Gateway:
                          Remita is an electronic central bank that helps organizations. It is a licensed e-payment platform at Nigeria that makes transactions very easy for all types of organizations an individual receive and make payment without any stress.
Indian Payment Gateway list
Integration PayU Payment Gateway:
                   PayU is a most popular gateway that offers simple and fastest payment gateway processes for both vendors and buyers. It will match the merchants' needs with the customers' shopping and payments behaviour with local expertise, single integration, and innovative tools for business needs.
Integration Instamojo Payment Gateway:
                          Instamojo is the one-stop solution for every MSME in India, which has the easiest and simplest payment gateway. This can be integrated with any website or app with the simplest API with detailed documentation.
Integration CCAvenue Payment Gateway:  
                         CCAvenue the one of the biggest payment gateway in South Asia. This is the most reliable payment gateways in India. This gateway will ensure highly optimized success rates, quality of sales report and aggressive pricing to support the owner's business models.
                             When topic revolves around the best payment gateways in India, the obvious name is PayPal, which is available around for more than 200 countries and supports more than 100 currencies. PayPal REST API is an easy online transaction including mobile payments. The PayPal is available on Android and iOS.
Application security Certificate
                    The payment should be done in a most trusted payment gateway. The whole process is done by considering the PCI DSS (Payment Card Industry Data Security Standard)compliance, as it covers the set of security standards to protect card information during or after the payment done by following certain rules
Implement and maintain a secure network via firewall configuration setup or other means on your mobile app.
Cardholder data will be protected within the PCI payment gateway by encryption and tokenization.
Builds a strong access control tips on your app like assigning a unique ID to each person
Monitor and test the networks regularly. Check the test security systems and processes for PCI payment gateway integrity.
SDK Integration
                All mobile payment gateways offer SDKs that includes the mobile platform libraries which enable the easy maintenance and support and also reduces the risk of PCI.
By this, the integration of payment gateway in mobile apps is done. App Payment Systems Integration is the most crucial steps to be taken in the present scenario. As it is hard to imagine our lives without credit cards. It's no surprise that such a convenient payment method has migrated to mobile apps along with the websites.
If you've any thought of developing an app that involves money operations and you know nothing about the payment gateway integration. You're in the right place. We krify have implemented many payment gateways for the mobile apps with all the features as per the customer requirements.