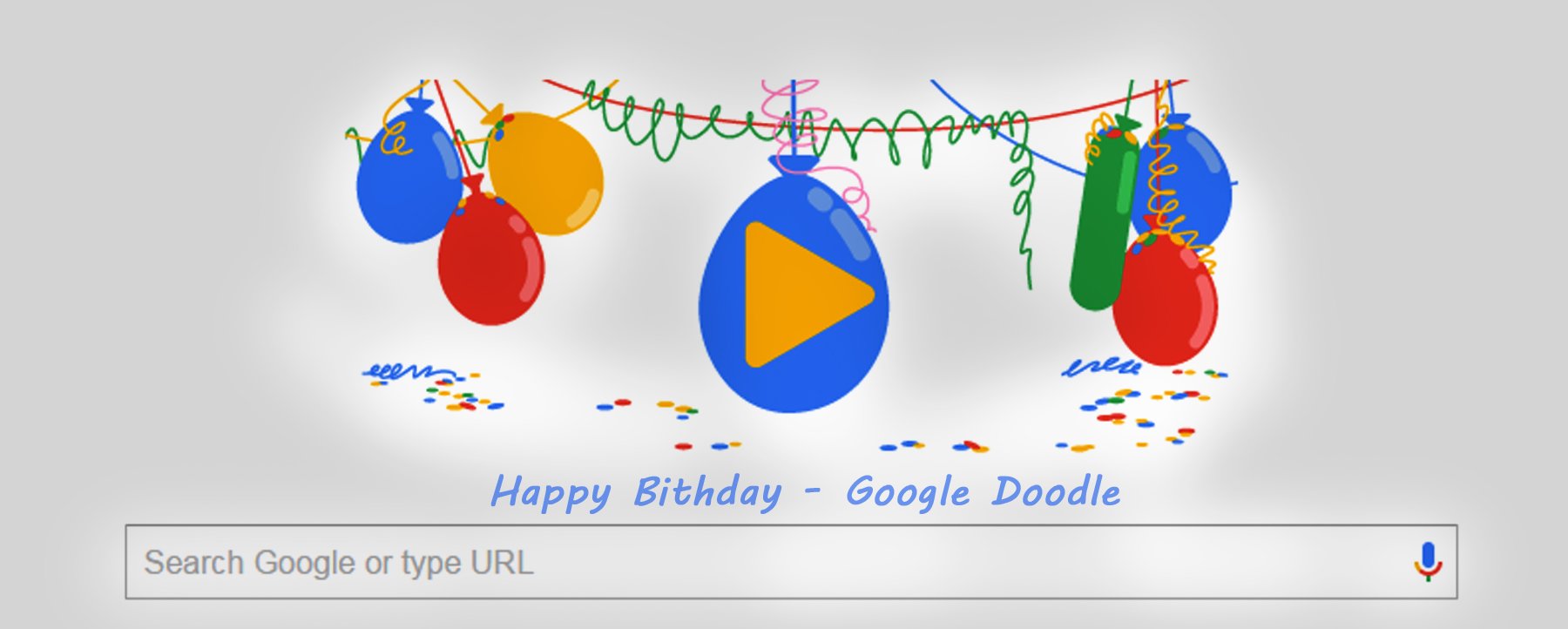 Google celebrating Google Doodle 18th Happy Birthday today with lot of confusion over the date of birth.  Historically the company Google, founded by Mr. Larry Page and Mr. Sergey Brin in 1998, habitually marks it as birthday on Google homepage dated September 27.
But still Google is confused to celebrate it for a regular day as it revised and celebrated on different dates in past.

How Google Doodle Born?
Doodle invented with an idea to celebrate things in world with relatively simple decoration for the Google logo (company logo) to just to celebrate famous events.
Do you know what is Doodle?
Doodle is a kind name called by Google team for Google Company Logo's designed Doodle illustrators team, Where Google illustrators team officially called as doodlers and the logo's designed are called Google Doodle and engineers that are behind each and every doodle you see..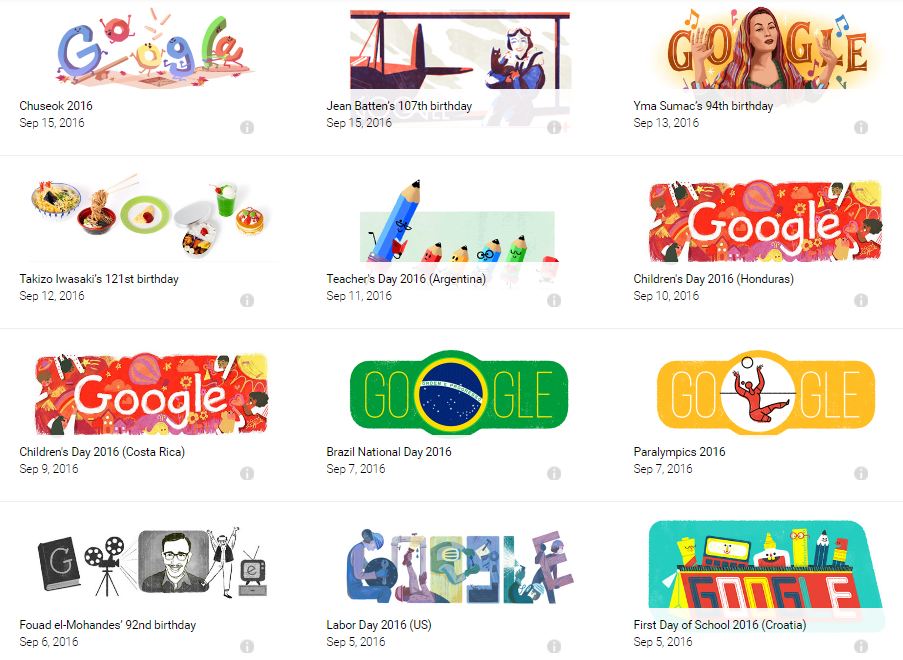 How do you elect which events will have doodles?
Usually Googlers have regular get together to brainstorm on which events will be celebrate with doodle and they will mostly select few different concepts from numerous sources may be Googlers or Google users, which are people alike, different, honorable…etc.
Who picks what doodles created by Doodlers?
Again after Googlers in-brief brainstorm for event selection on which events Google celebrate and what will be the Doodle for it.
Who will design doodles?
Google's creative illustrators team with engineers sink will work and design doodle behind each doodle you see in Google.
What is first doodle on Google?
The first best Doodle is the Burning Man festival in 1998, actually celebrated before the business was officially founded.
Google users or public can submit ideas for doodles?
The team doodle is always eager to hear ideas from Google users from mails at 'proposals@google.com for the next best doodle idea.
A drawback here is they were unable to get back to public on mails but optimistically they will read and consider every best idea from public.
Visit our blog regularly tech updates for more update of technology