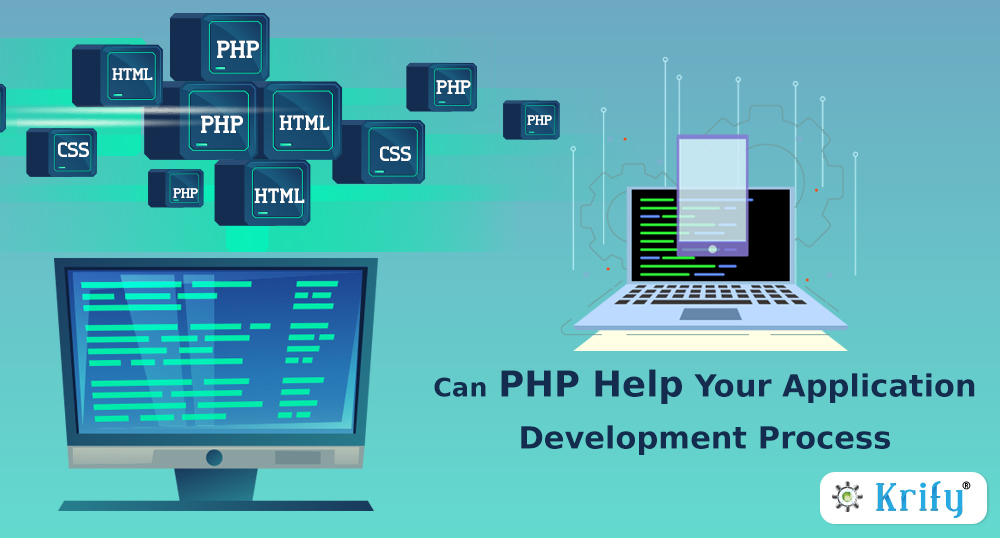 As the use of the internet is increasing rapidly day by day there are more websites being developed. Dynamic websites are on trend and people prefer those than static websites, PHP is most used for dynamic website development. Of course, there are many languages used to develop dynamic websites but PHP got more benefits which is the reason why many people are attracted to it.
PHP as it stands as one of the easiest and pragmatic languages today that is being used for web development. PHP is the first choice among developers and many companies all over the world.
PHP syntax is easy and is similar to basic languages like c or c++ so it will be easy for the programmers to understand and it will be understandable for the beginners too. There is no need to sit for hours with learning the language. PHP can run on both UNIX and Windows servers and also increases the output flow. It internally rearranges the buffer so that headers come before contents. PHP is dynamic and works in a combination of HTML to display dynamic elements on the page. PHP only parses code within its delimiters. Anything outside its delimiters is sent directly to the output and not parsed by it.

Benefits of using PHP to Grow your business
Easy:
This server-side scripting language is extremely easy as compared to other languages. Also, if you are well-known with the syntax of C or Perl, you will learn PHP quickly. PHP doesn't need any manual or intensive studying. PHP has a simplified syntax and is also well organized. It is simple to understand the command functions as they easily communicate the developer what function they are able to perform. This enables web developers to find it easy to comprehend and optimize the application. Spending lot of time learning the language is not necessary the syntax is easily understood by anyone.
Control:
While other languages need long scripts, PHP can do the same work in a few lines of code effectively having the maximum control over the websites. Also, whenever you want to make changes, you can edit it easily.PHP uses the most optimized code.
Cost efficient:
We can say using PHP you can get the work done in lesser cost as it is open source and the initial cost is nill as it works on different databases like MYSQL and we need not buy other expensive software unlike other frameworks.PHP also works faster than ASP and being free source it is advisable as it is flexible and scalable as your business grows.
Versatile:
The PHP code can run on different operating systems like Windows, Solaris etc.and also supports various web browsers without much effort. Using PHP for your web development provides you with the freedom of selecting the operating system without any restriction.
Access to support:
As many developers use PHP for development so there is a huge community of PHP users and in case you are stuck with any kind of trouble then you need not worry. You can just consult any of the other PHP developers and can easily get help from them and fix the issue within very less time.
Platform independent:
Platform independence means the same program works on any platform without needing any modification. In the case on PHP whether it is Windows, MacOS, Linux or UNIX it supports all the major web browsers. PHP also supports all the major web servers; be it Apache or Microsoft IIS. It also supports Netscape and personal web server.
Speedy:
PHP reduces the time as it uses its own memory workload of the server. Obviously which leads to the reduced loading time and it fastens the processing speed. So by using the PHP development process, we can quickly develop websites when compared to using other languages.
Secured:
Many developers say PHP is not so secure and is not preferable to use when security is given more importance but even PHP has its own ways of security for virus and threats. Like any other languages using PHP is one of the secured ways to develop your web application.
Flexibility:
PHP is a very flexible language for database connectivity. It can be connected to various servers like MYSQL. Flexibility is one of the major characteristics any scripting language should have as the functionality can demand a change anytime during the course of a project. PHP has the ability to make changes in the project even after the project is started. the developer need not write the entire code again and it helps to save the time.
Final Thoughts
Overall, PHP facilitates you with the freedom to choose your operating system and gives you the flexibility and scalability to grow your business. For a web enterprise, the underlying web platform that is used plays a crucial role in the success of the business. Getting all the features that are needed, will ensure that your business functions smoothly.
As of the Top PHP Application Development company, we at Krify have taken several successful endeavours in the field of PHP Web Applications Development. Our team of developers and project leaders are strong to take any challenge that stands in the way of you and your mobile application. If you have the idea for a mobile application, want to know more about PHP development? Need a web solution that will benefit your business grow? Contact us today for PHP web development! Or kindly write to us at serviceinfo@krify.co