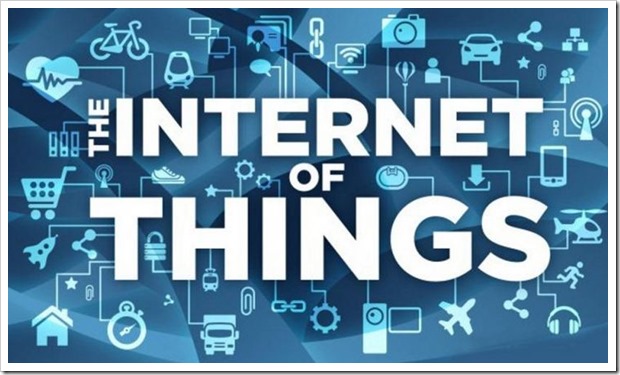 The concept of Internet of Things (IoT) came into limelight since 1999, through Auto-ID Centre at MIT (Massachusetts Institute of Technology) and some market-analysis publications related to it. The first and original interpretation of the concept is that it would help in transforming the daily life completely. Implementing the IoT involves equipping all objects in the world with tiny sensors or devices that would give the control over interacting with objects remotely as per the requirements and in accordance with the User agreement.
The word 'Things' refers to wide variety of devices like automobiles with built-in sensors, biochip transponders on farm animals, heart monitoring implants or operation devices that helps fire-fighters in search and rescue operations.
Some IoT Applications:
Tracking Levels of your Activity
Using smartphone's range of sensors and connectivity options youcan have a well-equipped Internet of Things device that will automatically monitor your location, workouts and movements.
Monitoring ageing members
The ageing members in the families who needs continuous monitoring, can be tracked by using wearable alarm button with other wireless sensors. These sensors can alert you on your smartphone if any serious disruptions occurs in their normal routine.
Heating/Cooling your Home Efficiently
Smart thermostats that can be controlled remotely using your smartphone can enable to control your house's temperature and offers to save the money on your utility bills.
Tracking Down the Lost Keys
Using smartphone or other wireless technology devices, you can track down easily the lost keys, if they are equipped with sensors. Not only keys, other materials that are always at risk of getting misplaced can be tracked using this technology. This way, it will save our lot of precious time.
Maintaining consistent quality
Manufacturing processes in factories can be monitored using networked sensors, cameras and lasers. This way it can be determined whether the manufacturing process is smooth or not and whether the machines and its parts are in good condition or not.
Any solution combining real time sensor data from soil moisture level, pesticide usage, farm assets from farming sites to with the consolidated web dashboard can help in spotting crop issues and monitoring the farm assets and resource usage level.
Krify'sIoT Solutions
IoT is not just about connecting the world. It is also about digitising your business, leveraging investments, enabling innovation and driving efficiency levels.
Adapting IoT approach will help in:
Cost effective processes
Improved end results
Improved usage of assets
Optimizing revenue generation
Optimizing analytical capabilities
We are dedicated to help your businesses with internet-enabled devices that would improve the business operations and will take the User Experience to the next level. We help people in understanding and adopting the power of IoT that would definitely help in achieving Return on Investment (ROI). Our IoT solutions has helped businesses in improving its fundamental value, innovation and growth.
Some of the fields in which we have offered IoT solutions:
Transport
Retail
Healthcare
Hospitality
Asset Management
For more details please visit our portfolio at: https://krify.co/our-portfolio/