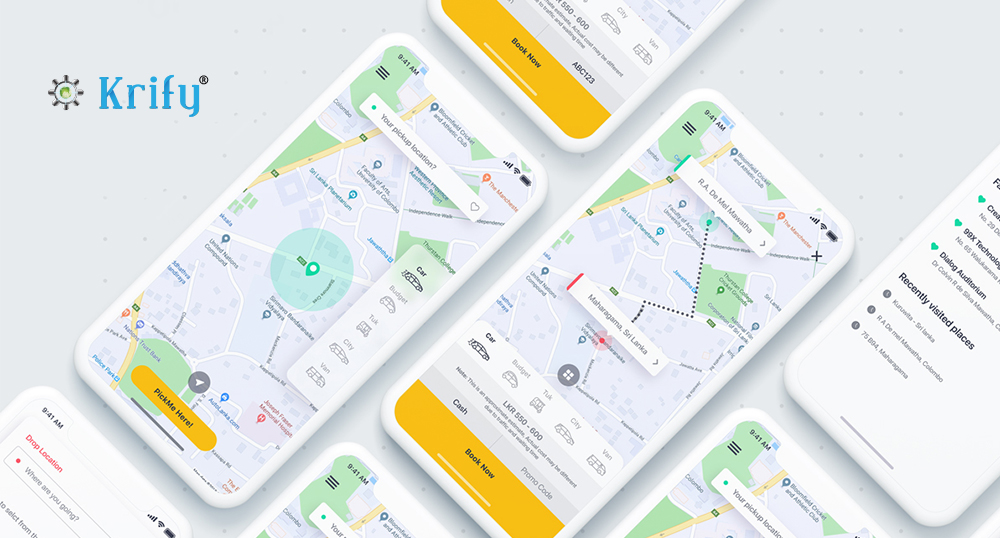 Booking.com connects the travelers with worlds largest selection of incredible places to stay, including everything from vacation homes, 5-star luxury resorts, apartments. The Booking.com mobile apps and Booking.com websites are available in 40 languages and offering 28,326,850 reported listings, it covers 145,717 destinations in 228 countries & territories around the world.
Booking.com is first started in Amsterdam, Netherland in 1996. In 2005 the company bought by 'Priceline Group' for 133 million dollars. Today it accounts for more than the two-thirds of Priceline's total revenue. Generally, it is listing places for hotels but now the range of accommodation has moved to luxury resorts and even igloos and tree houses.
Each day more than 155000 rooms at night are reserved at booking.com platform. So with these statistics, we have understood the importance of booking.com. What happens if we develop the same app for business people, it will be great right? So let's understand how Booking.com works, and what it is all about.
What it is actually?
Booking.com is a perfect domain which fulfills many purposes, it is a listing directory with listings from around the world. By helping people to find the place and destination to travel depending on their interests.
Booking.com is a travel website and application that gives you a free hotel tracker and booking services on the mobile device. It provides you with complete hotel booking services along with hotel photos and reviews of guest and can get booking services at your convenience
Booking.com offers you reservations page on your own website with zero cost, anyone who made a reservation through your website, actually done it through booking.com website with booking.com commissions. The hotel has to pay to booking.com around 35,000 to 100,000 dollars in commission, at the end of the year.
It is free to Sign up, offered in 40 languages and has more than 960,000 participating properties. Getting the business and listed on the site is easier and also instantly available for reviews and bookings.
How Booking.com works?
Booking doesn't allow hotels to have lower rates in any other OTA or reservations engines. Portal tracks the prices that are established in other engines and if it finds any cheaper offer, then immediately senses it and gets in contact with that concerned hotel to point out that there are some aberrations on the account.
Booking.com is the advantage for the hotels that who are worrying about their websites, don't know the trick to promote themselves on the net, their positioning on Google or search engines. In those situations, booking.com offers you commission generated by reservations. The listing in booking.com is free & hotel pays only if a guest stays.
When somebody books with you through the site, you will receive a confirmation and the guest pays the bill upon arrival or departure. The fees of booking.com are at a base rate of 15% on booking apps by providing an option to upgrade their preferred member service.
Why should you go for it?
Booking.com

has a calendar view, and all the hotels you have booked, no need to search through emails to find out the staying history.

Reviews from this site are generally verified. Every hotel is rated on comfort, location, friendliness, staff, facilities, wifi quality, value for money. So

Booking.com

provides a feature for rating every hotel.

Booking.com

provides a clear description of different rooms. Though it is very far, additional research is needed to be sure that you are getting the exact room you want.

This site has a large image so you can see the hotel. Also provides a lot of photos of room types and individual suites.
What does it offer?
Here are the common features that make it comfortable for the visitors to find the stay at their destination.
Search filters:
While you scroll the page, the search filters let you find more details anytime. You can find a destination, best deals and many more for your travel using all the different search filters.
It specifies each and everything in detailed that you require like facilities you expect, number of stars, your budget, type of lodging. It makes it very easier in finding your place by these abundant filters.
It provides you with an incredible choice, whether you stay in a luxury beach resort, apartment Booking.com provides you with a breadth of choice and amazing diversity – all at once ie one shot.
Search through maps:
It allows visitors to search directly through maps and shows all listings of availability of loading area. So they can scroll to the destination and also zoom to find availability places on the map only.
Front end submission:
The best feature is the usability of this website, it is ease at the businesses that can join and get their place listed. An owner can join the website and start allowing bookings for his hostel through the best booking platform. With this feature, the visitors can get more and more options and the owner can get more opportunities in getting their hotel booked.
Low rates:
It provides you with the best available rates at low. So that you can rest that you are getting a great deal.
Instant confirmation:
Every reservation is confirmed instantly, Once you found your stay within a few clicks it's done.
Secure booking:
With a secured platform, it facilitates hundreds of thousands of transactions every day and works to the highest standards to guarantee privacy.
Reservation fees:
It doesn't charge you or add you administrative charges or any booking fees. And in many cases, your booking can be canceled for free of charge.
24/7 support:
Whether you are already enjoying the trip or just booked, the customer experience team are on hands to receive your call and answer the queries in more than 40 languages.
Krify does clone like Booking.com App
Booking.com is the best market place where hotel owners can promote and market their rooms to all guests and customers all around the world. Many of them are using the services of booking.com and already became the best online hotel reservation services in the world. This has raised some people to consider developing an app like Booking.com to develop their business.
Just like an app, developing a clone will need you to pay a higher development cost. There are many factors that affect the development cost to develop an app like Booking.com. The clone should be almost 100% similar to the original development cost also gets higher.
Developing an app is not that easy. If you know the techniques in developing it is not that difficult to develop an app like booking.com.
At Krify we believe that all great opportunities are discovered and to be deserved. So that the reason we make it easy and quick response to providers around the world to market their business and grow their business.
Perhaps, professional app developers are ready to develop a clone like Booking.com app. Using your own Booking.com right on your device allowing in checking the bookings as often would be awesome. Then why late.
Come to us, the best clone same like Booking.com app will be in your hands soon….